C2E2 2020 - Chicago's Comic and Entertainment Expo
C2E2 (Chicago Comic and Entertainment Expo) is just around the corner, and we wanted to give you a quick breakdown of our presence at the event. We're very excited for those attending C2E2 to have a chance to purchase our convention exclusives (pictured below) and we'll have a plethora of goodies, giveaways and a very special announcement.
If C2E2 is on your weekend agenda, we encourage you to stop by our booth (#307) where you can participate in our Builders Workshop, play the world's largest Pac-Man video game machine, win prizes, and collect some awesome toys!
Follow us on Twitter, Instagram,and Facebook for news, announcements and giveaways!
When: Friday, Feb 28 to Sunday, March 1, 2020.
Where:  South Building at McCormick Place
2301 S. Lake Shore Drive in Chicago, Illinois.
Booth Number:
307
Times:
Friday:  10AM - 7PM
Saturday:10AM - 7PM
Sunday:  10AM - 5PM
Special Event Promotions
Tamashii Nations
Buy one Ichiban item, get 20% off additional Ichiban figures
Buy one Marvel item, get one half off + Wolverine Shirt with every Marvel purchase
Meisho
Buy one Star Wars Movie Realization, get one half off
Free Meisho pin with every Meisho figure purchased
Buy two Star Wars Movie Realization, get Meisho Pin + Meisho Shirt
Storm Collectibles
Buy one, get one half off (Exclusions: first to market items)
Flame Toys
Seeker Bundle Thunder Cracker & Skywarp for $50
Shokugan
30% off all items
Sentinel
Buy one, get one half off Illumination Gallery
Event Exclusives
Super Saiyan Gogeta
$35.00
Tallgeese II (Special Coating)
$80.00
Zeta Gundam (Cross Silhouette Frame Ver.)(Clear Color)
$13.00
Gundam 00 Sky (Dive Into Dimension Clear)
$18.00
Sazabi (CLEAR COLOR)
$50.00
ZZ Gundam (Ver.Ka) (Clear Color)
$70.00
Psycho Zaku Ver.Ka (Gundam Thunderbolt)(Half Mechanical Clear)
$100.00
Destiny Gundam (Clear Color)
$25.00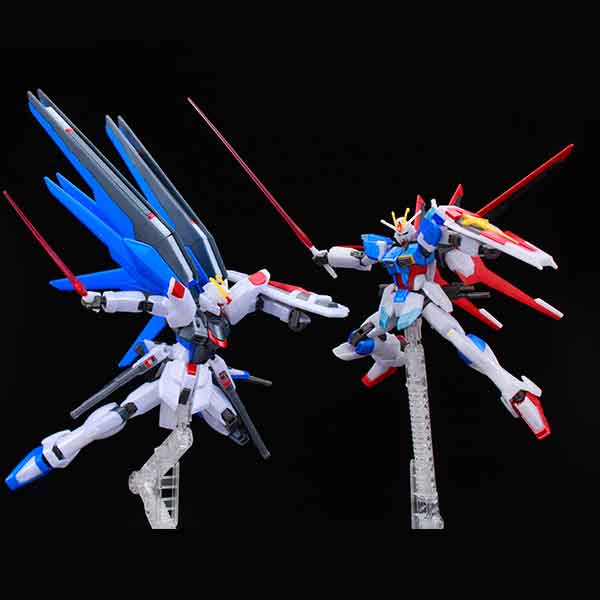 Freedom Gundam Vs Force Impulse Gundam (Battle Of Destiny Set) (Metallic)
$48.00
Not going to the show? Sign up below for a chance to win one of the Show Exclusives!