Emerald City Comic Con 2020
It is with extreme regret that we are announcing we will NOT be attending Emerald City Comic Con this year. The influx of the COVID-19 virus has led us to make this difficult decision for our team's safety. To make it up to our fans, we are going to be doing a special promotion on our website that weekend (more details to come). We look forward to returning to Emerald City Comic Con in 2021 and appreciate your continued support and understanding.
Follow us on Twitter, Instagram,and Facebook for news, announcements and giveaways!
When: Thursday, Mar 12 to Sunday, March 15, 2020.
Where: Washington State Convention Center
705 Pike St, Seattle, WA 98101
Booth Number:
1510
Times:
Thursday: 10AM - 7PM
Friday: 10AM - 7PM
Saturday:10AM - 7PM
Sunday: 10AM - 5PM
Special Event Promotions
Tamashii Nations
Buy one Ichiban item, get 20% off additional Ichiban figures
Buy one Marvel item, get one half off + Wolverine Shirt with every Marvel purchase
Meisho
Buy one Star Wars Movie Realization, get one half off
Free Meisho pin with every Meisho figure purchased
Buy two Star Wars Movie Realization, get Meisho Pin + Meisho Shirt
Storm Collectibles
Buy one, get one half off (Exclusions: first to market items)
Flame Toys
Seeker Bundle Thunder Cracker & Skywarp for $50
Shokugan
30% off all items
Sentinel
Buy one, get one half off Illumination Gallery
Super Saiyan Gogeta
$35.00
Tallgeese II (Special Coating)
$80.00
Zeta Gundam (Cross Silhouette Frame Ver.)(Clear Color)
$13.00
Sazabi (CLEAR COLOR)
$50.00
Destiny Gundam (Clear Color)
$25.00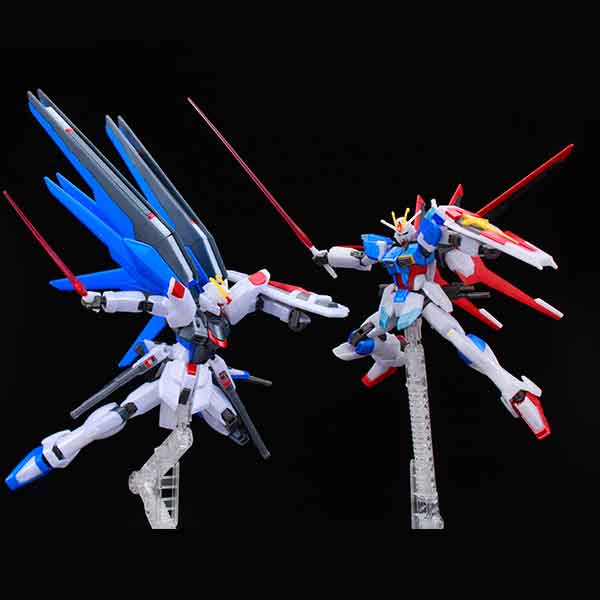 Freedom Gundam Vs Force Impulse Gundam (Battle Of Destiny Set) (Metallic)
$48.00
Not going to the show? Sign up below for a chance to win one of the Show Exclusives!